All India Women Artists' Art Exhibition 2012
All India Women Artists' Contemporary Art Exhibition 2012 was held on March 29, 2012 at Panjab University, Chandigarh. Justice Rajiv Narain Raina, Punjab & Haryana High Court was the Chief Guest and awarded the winners. The art critic, poet and historian Nirupama Dutt was impressed by the immense variety in content as well as increased experimentation with the form. Prerna Puri, IAS was the Guest of Honour.  The responsibility of judging the best works was entrusted to an expert in the field, veteran artist, Shobha Broota.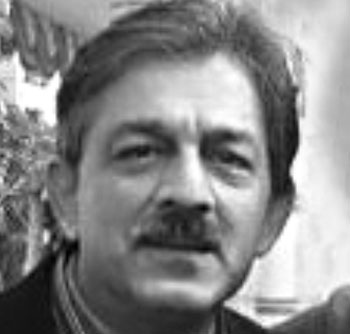 MESSAGE BY CHIEF GUEST
JUSTICE RAJIV NARAIN RAINA
Punjab & Haryana High Court, Chandigarh, INDIA
When Suraj Mukhi and Simrat Sharma asked me to pen a few words on women's empowerment and art I wondered what could possibly be the true interconnection between the two. I had a rough understanding that empowerment by definition, if there was one, was a process by which women became able to organize themselves to increase their own independent right to make choices and to control resources which could help in challenging their own subordination. But Art has no gender bias. It is a truly a great leveller of man and woman and makes no gender distinction or difference. I think that only when one is told that this painting, sculpture, photograph, drawing, print is by a women artist would an art visitor know. The impact of the work would reign. The playing field I am sure remains on the same plinth. To my mind Amrita Shergill was the earliest symbol of women empowerment in the India of the thirties, inspiring many generations to follow. We have today an extraordinary galaxy of women painters many of whose works would be on display at the Artscapes exhibition showcasing currents and crosscurrents of contemporary modern Indian art changing the way laymen and professionals view women artists. I am glad to be first hand witness to this resurgence. I have often wondered on the story of Grandma Moses who in her late seventies took to painting folk art seriously which was easier on her hands than needlework. She died in 1961 aged 101. She made her first painting from house paint. Truly inspiring. Her husband long forgotten. I am not ashamed to admit that I envy all those of you who live life so enchanted a life on sheer talent. Put your painting kit in a duffel bag and proceed to conquer the world through the magical world of art
PREFACE BY
NIRUPAMA DUTT
Feminine Fables Come of Age
A young woman takes a train journey from Jhansi to Chandigarh carrying with her a large painting framed and handling it with care leaves it with Artscapes here who had announced an all-India art competition for women artists. A group of young women arrived all the way from Tripura with a sprawling bronze sculpture and many more daring young women literally armed with their art arrived one after the other to participate. The first reaction to an old-timer like me was to hum a song penned by Kamla Bhasin in the women's movement of the Seventies and set to the tune of a Punjabi folk song: Todh todh ke bandhanon ko dekho behane aati hain…(Breaking the shackles the sisters arrive…) Well they have arrived bringing with them a new world, that still has scope for enhancement, but there are many showing the way. The heart of the matter is that when feminine energy combines with the masculine to create: it is the happiest time for the arts.
more...
Although traditional Indian art always had woman practitioners even if they remained anonymous, as far as modern Indian art goes, the First Lady of the Canvas was Amrita Sher-Gil (1913-1941). Sher-Gil, with her mixed Indo-Hungarian parentage, aristocratic background and Parisian training in art, was the lone star in the colonial times. There was a long lull after Independence for the women artists to come into their own, but they did so in the seventies, equipped with professional training and determined enough to break into the male bastion. These women were not afraid of painting like women and making their own place in art, and they achieved it with hard work and talent. One would like to name just a few of these driven women, who are now celebrated names of the vibrant Indian art scene: Meera Mukherji , Nalini Malini, Anjolie Ela Menon, Gogi Saroj Pal, Arpita Singh, Nilima Sheikh and many others.
What makes the collection finally selected for display so energising is the marked confidence that flows from the brush or chisel wielded by the feminine hand which makes the journey that began in the Seventies seem worth every tear, trial and tribulation. It is not just the self that the contemporary women artists of India are portraying but moving forth to embrace the world and then make then create. This makes for immense variety in content as well as increased experimentation with the form. It is difficult in so large a show to go over the merits of each work and unfair to speak of just a few. It is sufficient to say that the selection for the prizes and merit certificates by senior artist Shobha Broota is judicious and she has chosen works which tell her story with a difference. Congratulations to those who have won the laurels and more so to those who made a tremendous effort in participating. A word of appreciation for the organizers Suraj Mukhi and Simrat Sharma in taking on this mammoth task and coming out with a brilliant exhibition. They are certainly taking steps along with a few others to give Chandigarh the artistic climate it long pined for.
From the many images of the dark Kali and the fair Durga to portraits, landscapes, abstracts, still life and what have you… the joie de vivre is that the feminine fables have come of age!
Nirupama Dutt is a poet, art critic and journalist of many seasons.
less..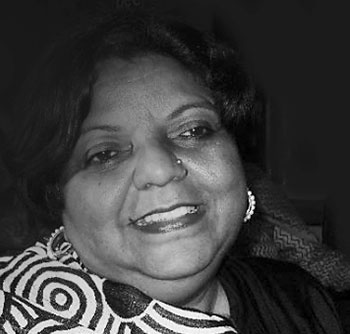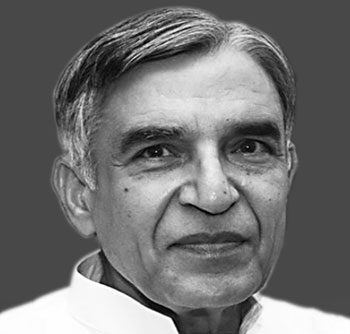 MESSAGE BY
PAWAN KUMAR BANSAL
Minister for Parliamentary Affairs & Water Resources, Govt of India, New Delhi, INDIA
India is proud of her socio-cultural diversity that gets abundantly depicted in myriad art forms that thrive in different regions of the country. Many government and other organizations are working with dedication to help these art forms flourish, with special focus on women artist. It is heartening to learn that Artscapes is one such non-profit, non-government organization that strives to foster excellence in various dimensions of art by providing a vibrant platform to artist, art lovers, art students and critics. The organization is doing commendable work by bridging the gap between artist and art lovers through art shows, events, seminars, camps, workshops and other activities.
I am happy to know that Artscapes is organizing an All-India women Artists' Contemporary Art Exhibition at the Panjab University, Chandigarh from March 29 to April 4, 2012. The exhibition would go a long way to promote the cause of women artists, many of whom have to fight against various social inequalities to excel in their chosen art forms.
I convey my best wishes to the organizers and all participants for a grand success of the Art Exhibition.
MESSAGE BY THE GUEST OF HONOUR
Prerna Puri, IAS
Secretary – Information Technology, Chandigarh Administration, INDIA
Art has always been an integral part of Indian life. The varied art forms down the ages are an expression of people belonging to the different cultural and social groups.
Women in India have been traditionally associated with various folk art forms. Art has come of age with increasing number of women artists emerging on the art scene who have carved out a niche for themselves. It is heartening that women comprise half of the students in art schools in India today and constitute majority of the curators, writers, gallery owners in the country.
The All India Women Artists' Contemporary Exhibition is a laudable initiative by Artscapes to provide a platform to women artists' from diverse backgrounds to showcase their creativity.
I wish the artists and the organisers all the best in their endeavours.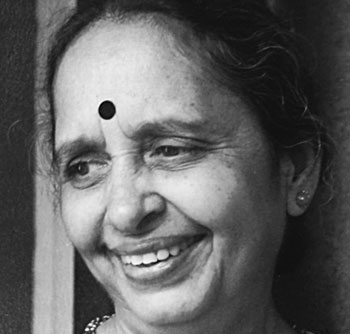 MESSAGE BY THE JURY
SHOBHA BROOTA
JURY
I thank Artscapes for giving me the opportunity to look at the artworks of women artists from all over India. It gave a glimpse of the similarities as well as diversities of practices followed by various artists.
I noticed great sense of perseverance and commitment in the works all women artists who participated in the competition. Although it has been difficult for women to pursue art for many reasons, it does give them high degree of satisfaction due to it's creative nature. The works I saw were for sure executed with a lot of skill and hard work. They also reflected the love and devotion which had gone into them.
I wish to convey my best wishes to all the participants who came from far off places to be a part of the competition.
I congratulate Artscapes for their efforts to bridge the gap between the artists and art lovers.
These endeavors will certainly bring good results and new opportunities for young artists to fulfill their dreams.
GALLERY
All India Women Artists' Art Exhibition 2012